WATER IS THE FIRST MEDICINE 2009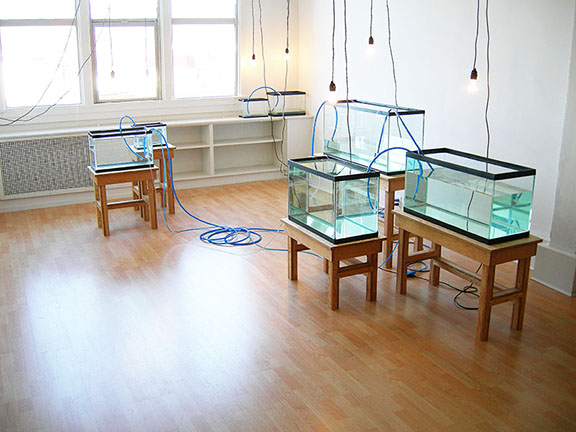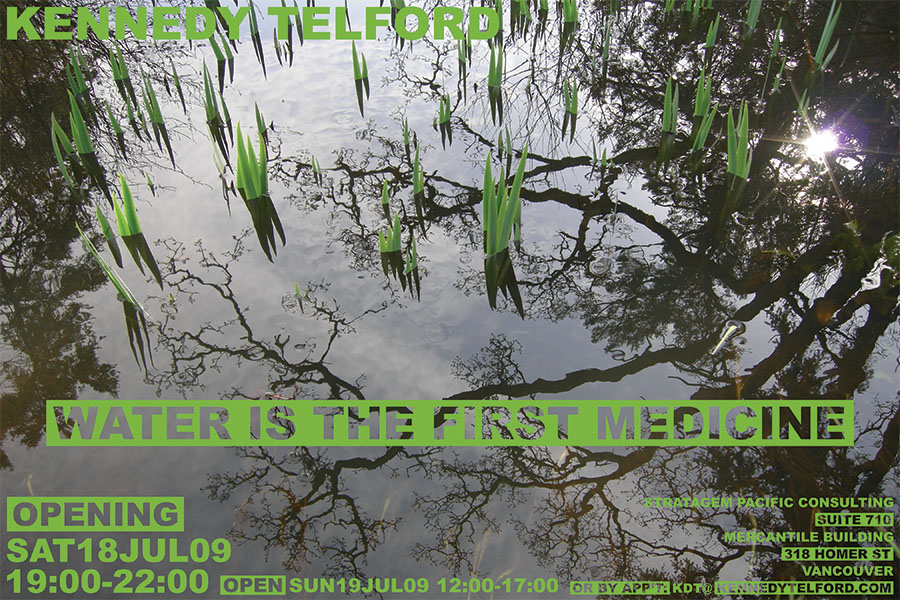 7 fish tanks set at varying heights hold a body of water in equilibrium through a network of tubes connecting them.
Fish tanks, hydraulic + plumbing tubing, dangling lights, 45 watt bulbs, extension cords, suction cups, hanging hardware, cable ties, water, fir plywood, nails, glue, danish oil, dimensions variable. Stratagem Pacific Consulting. Photos by Carole Alexander + KT.